Real-Debrid and how to set it up
What is Real Debrid
Real Debrid is an unrestricted multi hoster that allows you to stream and download videos instantly at the best of your speeds. The multi hoster does this by providing high-quality links hosted on unrestricted servers to make the streaming experience as smooth as possible.
The multi hoster aggregates these links from a total of 56 supported hosts. These include hosts such as Mega, Data File, Big4Shared, Filefactory, etc. Such hosts provide premium content, and most of them would usually require you to pay for a subscription. Real Debrid simplifies the process of getting these links; even reduces the cost that you would have to incur to get such content.
Real Debrid states that it is a legal service and that they do not display links to illegal files. However, they further continue and state that "we and our host can not be held responsible if you download this type of content through our services."
Sign up for Real Debrid
Prior to registering for a Real-Debrid account, make sure that your VPN is off.
Also, ensure that you are connected to your home Internet connection, not phone data plan when registering for your Real-Debrid account. It is important that you register with the same IP address/Internet connection that you will be using when streaming through Real-Debrid. Depending on the skin your build is using, your screen may look a little different.
Select the subscription you wish and sign up
Once signed up you need to authorise your build with Real Debrid, to do this you have 2 options.
Authorise via the build
Scroll left or right to WIZARD then down to the sub-menu AUTHORISE RD and select it.
You should now see the Authorisation screen
On your mobile phone, make sure its on the same network/wifi as your kodi device and open your browser, type in www.real-debrid.com/device
Back on your device
Select Authorise Real Debrid UrlResolver
Type in the code in to your mobile phone and hit enter
Your mobile phone should now display this screen
You should now see this screen, please note across the top of the screen it says Real Debrid Resolver Authorised
Click OK
Now repeat the process for the ResolverURL and its done. (Repeat for Magic Dragon if you choose.)
Authorise via Kodi
Launch Kodi
Click System
Click System again
Hover over Standard button
Click Standard button until Advanced or Expert is activated
Hover over Add-ons menu item
Click Manage dependencies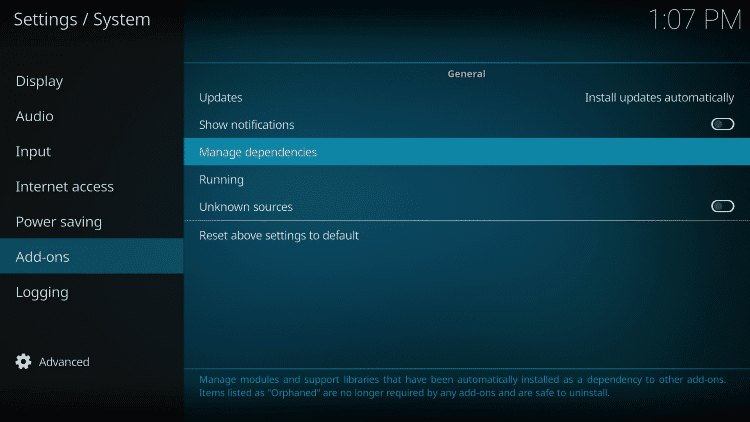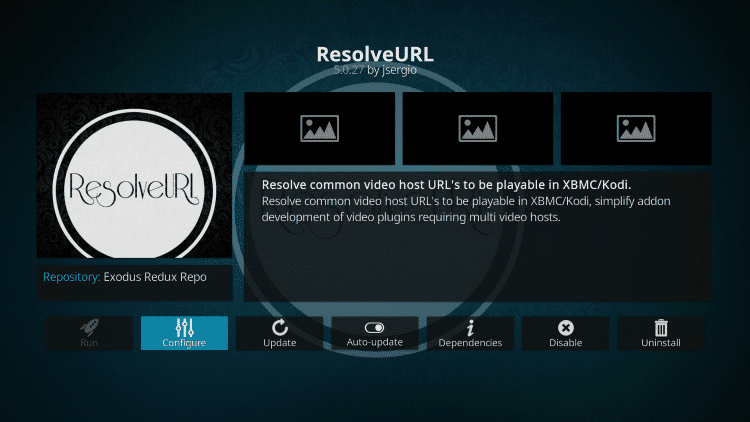 Highlight Universal Resolvers & click Priority under Real-Debrid heading
Change Priority from 100 to 90 and click Done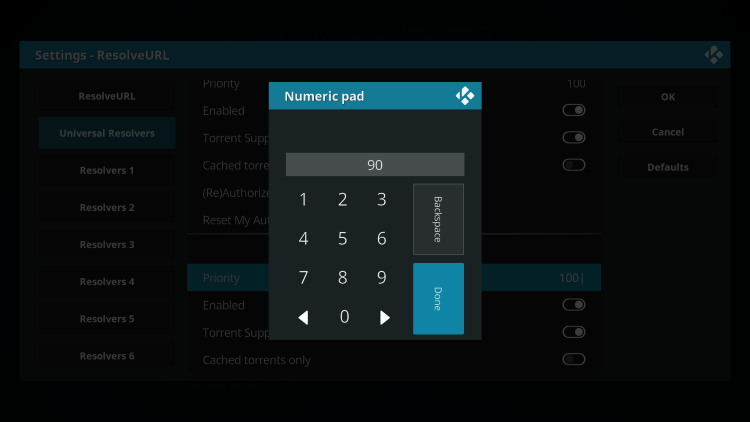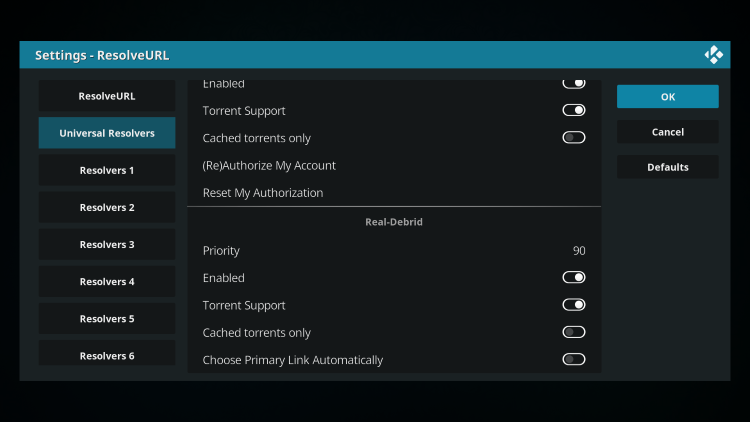 Click Configure button again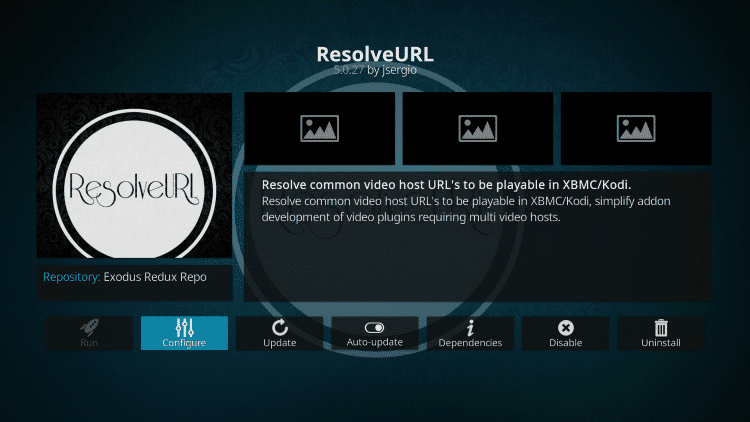 Hover over Universal Resolvers and make sure Real-Debrid Enabled toggle is turned on
(You can also turn on Torrent Support here if you wish)
Click (Re)Authorize My Account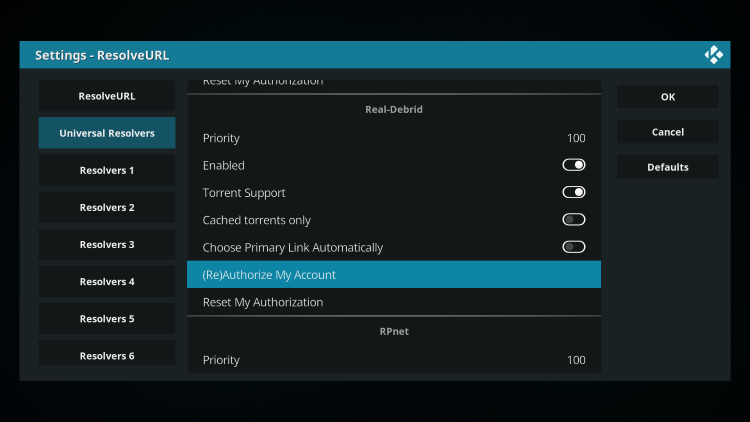 Write down code that appears in window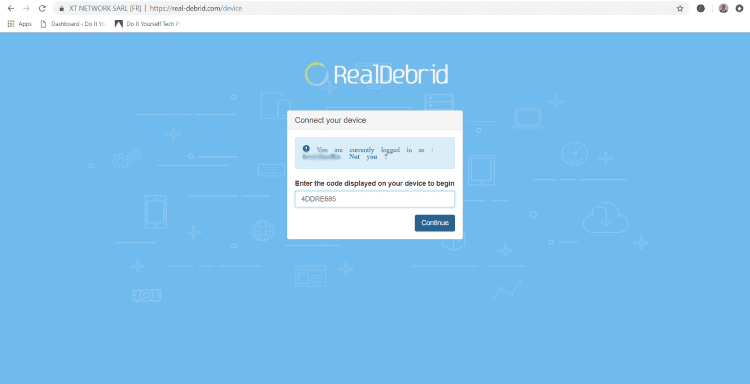 ResolveURL Real-Debrid Resolver Authorized message will appear in Kodi after typing in code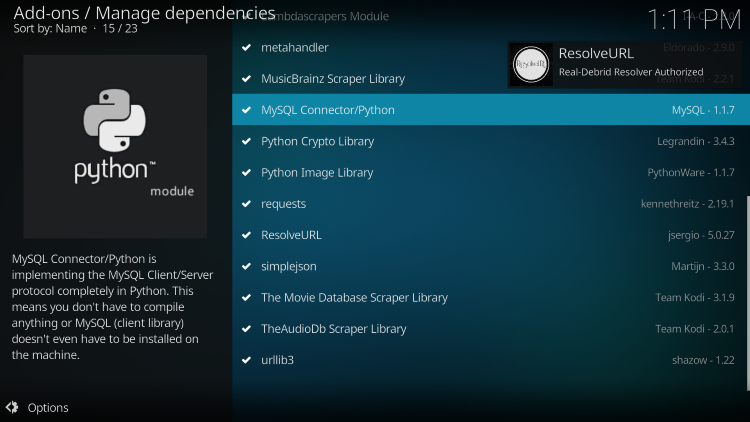 Next, we will follow the same steps to setup URLResolver for real-debrid within Kodi
Scroll down to select URLResolver
Under Universal Resolvers, click Priority again
Change to 90 and click Done
Click Configure button again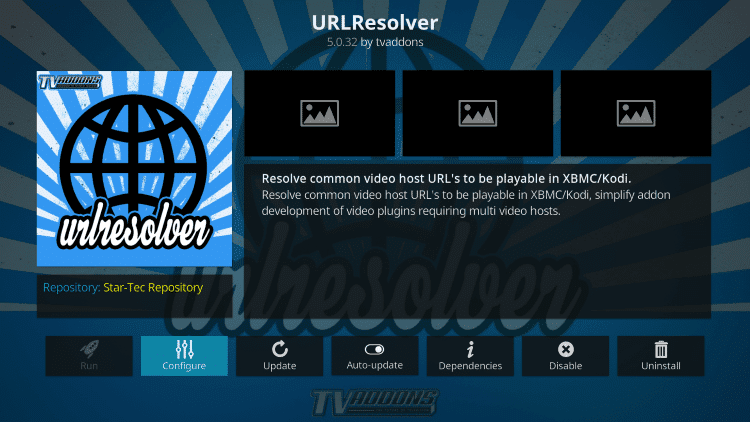 Select (Re)Authorize My Account
Follow steps to authorize real-debrid in Browser
You will then see URLResolver authorized message
IMPORTANT NOTE: Once finished, you can return to your device's home-screen and turn on your VPN.
You can now test that your setup worked by playing a movie within a Kodi add-on.